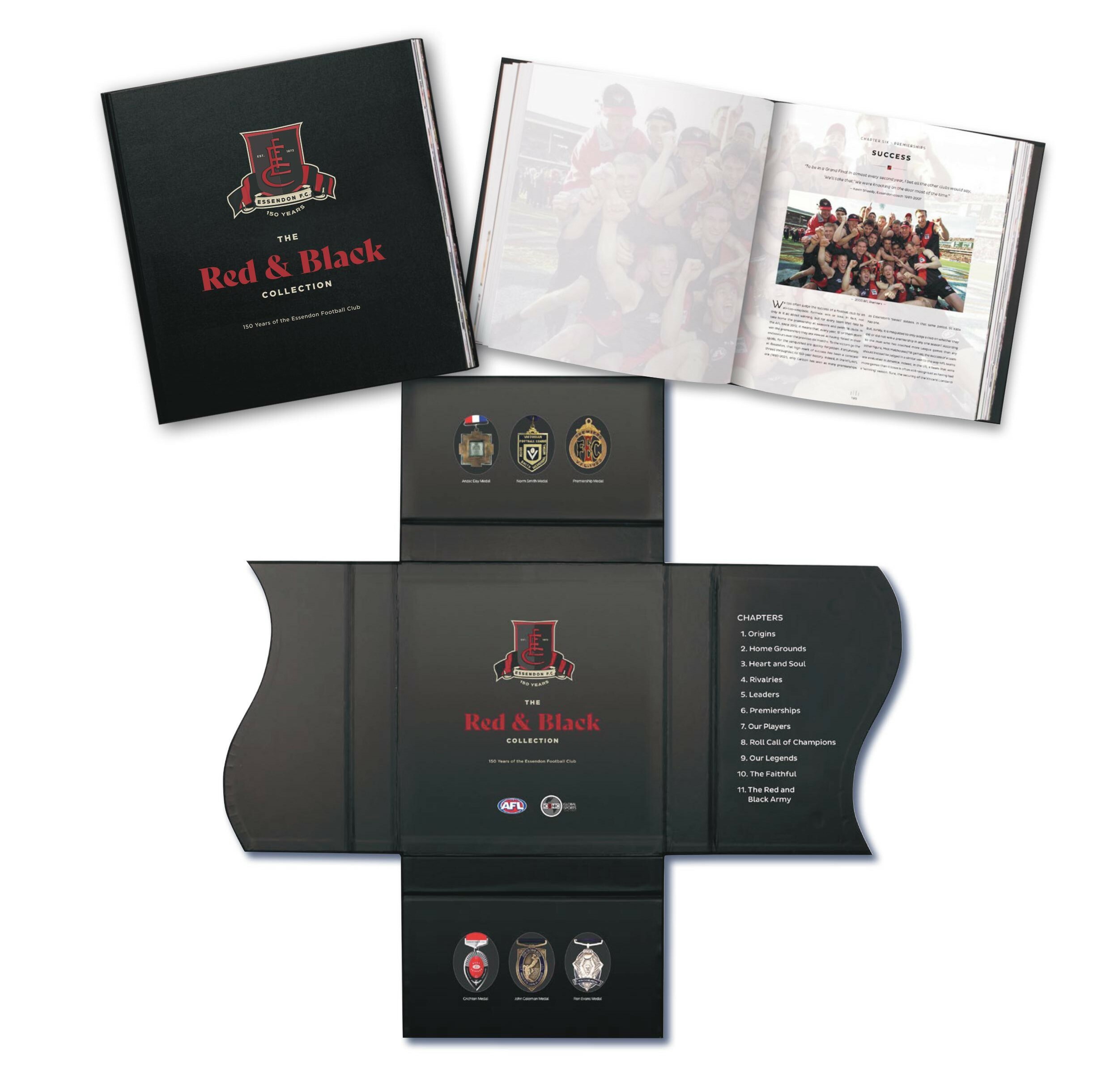 The Red & Black Collection captures the proud journey of the Essendon Football Club both on and off the field, showcasing the iconic moments of the past 150 years that have made Essendon what we are today. Featuring rare photographs, profiles of star players and a memorabilia lift out of replica player medals, premiership cards and never before seen coaching notes from the archives.
All of Essendon's proudest and most passionate members can also be a part of this incredible piece of the club's history, with a special section within the book dedicated to the supporters that have shared the club's journey from Windy Hill to the present day.

This is strictly a limited offer. Don't miss out on this once in a lifetime opportunity to be further part of the history of the Essendon Football Club.