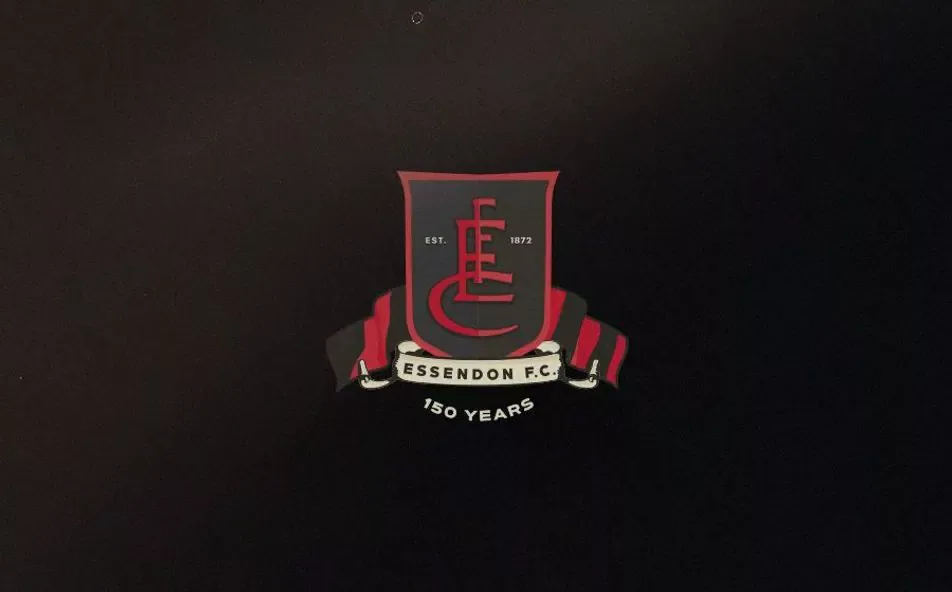 Essendon will celebrate its 150th year in the VFL/AFL with a commemorative logo which pays tribute to the club's rich past.
The 150-year anniversary logo is an embodiment of the previous eight-known versions of the club's logo which have appeared on annual reports, player contracts, membership tickets and countless items of memorabilia.
The 150-year anniversary logo aims to strike a chord and resonate with different generations of Dons fans who've supported the club under various logos throughout their red and black supporter life and to encapsulate the entire club's journey across the decades.
It's a unique identity for the club's 2022 season and 150th year milestone.
The logo is a collage of some of the club's most notable designs. The flags which flank and mirror either side of the body is a nod to the 1900-1970 period of the club's existence.
The centrepiece is a shield from the early-1920s, which also possess a hint of the iconic retro shield logo from the 1990s, while the base sits a scroll seen in Essendon's logo during the 1946-1971 period.
The layered 'EFC' symbol which is the centrepiece of the commemorative logo was drawn from one of the earliest club logo designs in 1910.
CEO Xavier Campbell said the specially produced logo is a proud celebration of the 150th years of the Essendon Football Club.
"It's a logo that has been designed in-house and we feel captures the essence of Essendon," Campbell said.
"It takes parts of logos from past years and brings them together to form our 150th year logo.
"It will be used on our guernsey, apparel and collateral all throughout the year.
"We think it best reflects the 150-year history of our football club."
150-year anniversary logo merchandise will be available to purchase at a later date via the Bomber Shop, which will be communicated via member emails and Essendon's social platforms.